5th February 2018

Puppies have 7 weeks and they are training ...

See their new photo new photos





28th January 2018

We are 6 weeks old ....

... and you can see our new photos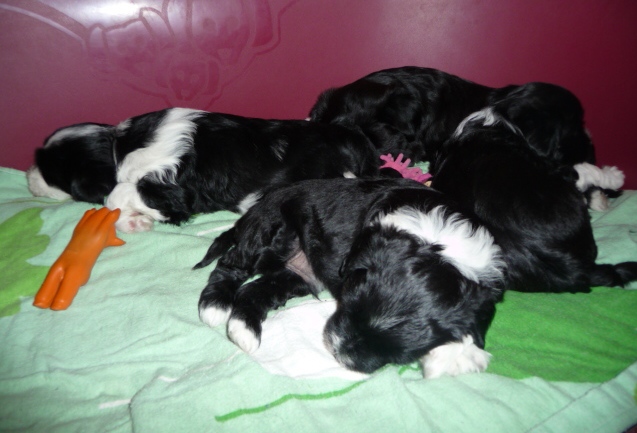 15th January 2018

We are growing and starting to be active more and more ....

You can see new photos in 4 weeks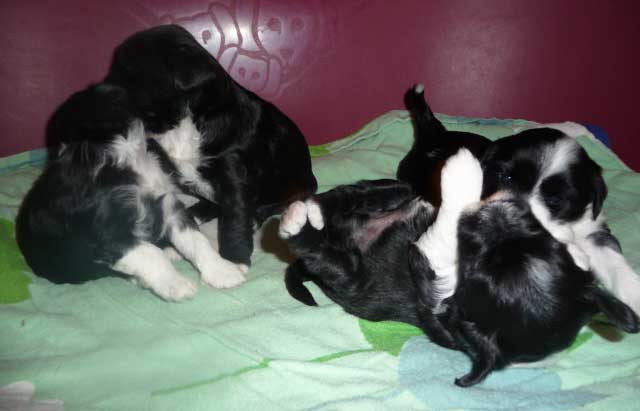 29th December 2017

Our lovely puppies are 2 weeks old yet ...

You can see their new photos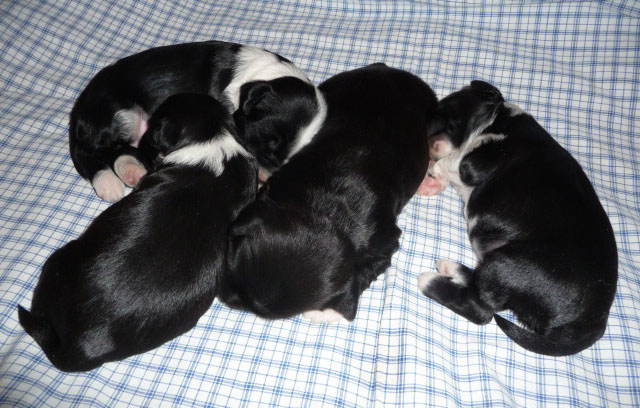 24th December 2017

Today is a Christmas Eve and the puppies have ten days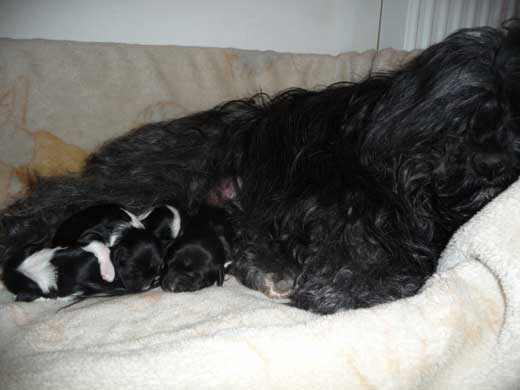 A very merry Christmas and see their new photos





15th December 2017

We have new puppies!!!


More you can find in the Puppies, Litter G

Our Velvet (Alilahs Velvet Touch) and Tux (Waterley Tuxedo) are parents of five puppies, 2 boys and 2 girls J, all are black with white marks.

Both parents of the puppies are from a World well-known kennels. They feature classic English line TT,
which I admire. It is inbreeding to the famous male Waterley Dressed tu Impress.
More you can find under Puppies, Litter G
If you are interested in our puppies,contact me, please.