Our last puppies!!!

Velvet and Tux became 15 th December 2017 parents of the beautiful puppies - 2 males
and 2 females, all in the color black with white marks
All our puppies are in their new home and they are doing very well.
Their new photos we will add to our facebook galery.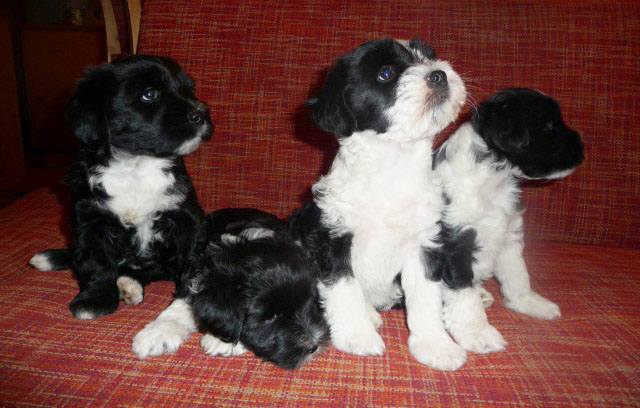 More you can find under Litter G
Both parents are from a world well-known english kennels. They feature classic English line TT, which I admire. If you are interested in our puppies,contact me, please.
\
We are a little kennel and we have the puppies sometimes. Our puppies are very good socialised, they know other dogs and peoples and different places. Puppies have the ground vaccination, microchip, Pet-passport and Export pedigree.